Click HERE to view Machine Comparison Chart that will allow you to view all Guild machines and compare specifications.
The Guild GLS Laser Welder requires far less maintenance than other competitor machines. This is derived from a fully solid-state laser that has no moving parts and requires no special high-priced optics. The laser does not require any special gases, mirrors, or special consumable parts to operate. The Guild GLS Laser Welder only requires one fiber optic cable that connects from the laser power supply to the laser welding head. This laser system makes welds that are equal to any other laser weld and the welds are fully rollable. The Guild GLS Laser Welder can shear and weld material ranging from .020″ (0.50mm) up to about .250″ (6.5mm) thick and almost any strip width.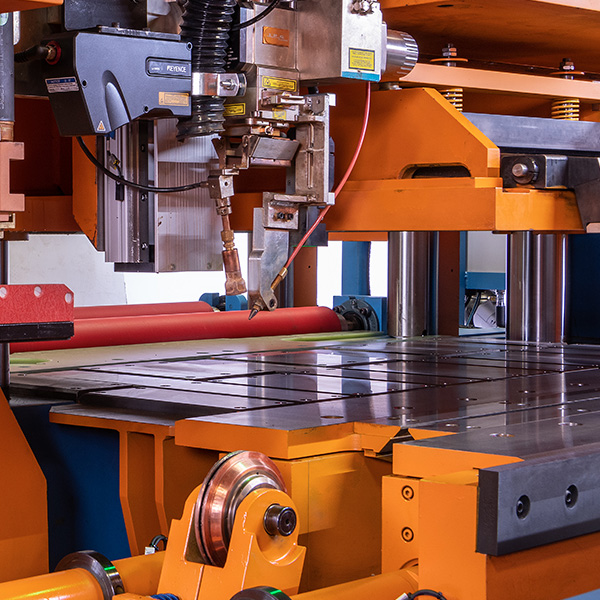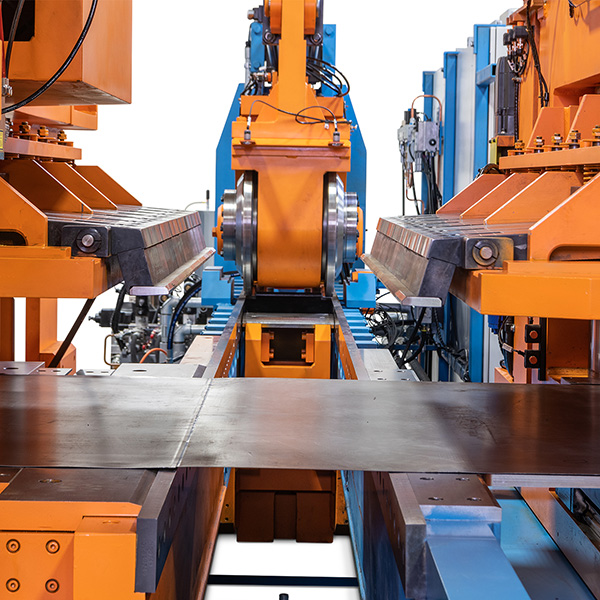 The GLS Laser System™ is designed and engineered to be the most technically advanced laser welder on the market. The fully automatic GLS Laser System requires very little operator involvement and is much more maintenance-friendly than other laser machines on the market. These machines can be used on a wide range of weldable alloys including carbon steels, stainless steel, silicon steels and aluminum.
GLS LASER WELDER EXCLUSIVE FEATURES:
The GLS Laser Welder butt welds two coil ends together using an American-built fiber laser system. This system is designed for use on either start/stop lines or continuous lines with exclusive features such as:
• Solid State Fiber Laser
• Seam Tracking/Motorized Torch Adjustment
• Optional Pre- and Post-Annealing System
• Weld Quality System
• Real-Time Weld Monitoring
• Servo Controlled Index System
• Servo Controlled Carriage
• Upper and Lower Planish Rolls
• Fully Automatic Sequence
• Automatic Scrap Removal
• Level 2 Communication and Data Transfer
• Remotely Activated LOTO
• Optional Cold Wire Feeder for Special Alloys
Guild International offers a complete line of coil end welders for almost any application. Our patented product line includes Zipwelders(TM), resistance welders, semi-automatic shearwelders, and strip accumulators including Supercoils®, Superloops(TM) and Continuous Coils. Guild also produces a full line of rotary and cropshears along with uncoilers, speed funnels, and flatteners. Plus, our team of engineers will help you determine your needs and ensure proper equipment design and compatibility with your existing equipment. With Guild's coil processing machinery, you can improve your processing line's productivity and stay competitive in today's business world. Put Guild International to work on your strip processing needs today.
CONTACT US TODAY FOR MORE INFORMATION ON HOW GUILD
INTERNATIONAL CAN HELP WITH YOUR COIL JOINING NEEDS